Greece Stopovers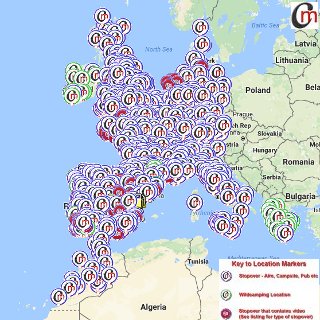 Important! - You will only be able to see the full location details (and download the FREE eBook) if you are logged on as a Full Member of Club Motorhome.
These are the motorhome stopovers that we list. Hover over or click on a marker to see more information.
Please Note: You do need to be a Full Member to see the complete details of the locations shown.
If you would like to see what the benefits are of the different memberships are you can see them here - What do I get for my subscription?
Registering is easy, just follow the instructions after clicking 'Create an account'.
A little about motorhoming in Greece from the author of EAMLESS TRAVELS blog.
Greece is a dream with a motorhome to visit. You can basically park anywhere and as long as you do not take out chairs, awnings, etc you will not be bothered. A motorhome is treated the same as a car as far as parking is concerned, i.e. if it is OK for a car to park then the same goes for a motorhome.
We visited Greece between October and December 2015. Wifi is available in every café, bar and restaurant as well as many towns for free. Diesel is aout €1 per litre, LPG about 70 cents. Water is available everywhere, we drank it straight from the tap and never had a problem.
Ryanair has cheap flights to the Islands which we took advantage of and you can park at Athens Airport within walking distance to the terminal for €3.70 per day.
Places to stay in Greece
Members! Please send us details of Aires, campsites, wild camping areas or other stopover places you have stayed at in Greece with your motorhome - they may welll be of interest to other members - all reviews welcome.
Just tell us a little - location, cost, facilities etc. What you liked and what you didn't! Include a photo or two if you'd like.
You can click the Stopover Submission button below.
Thank you.
A gallery of random photos from the stopovers...
Share a Stopover
Do you have a stopover you can send us?
Submit a Stopover
Check the subcategories below for more information.